It's Time for the BIG class reunion!  Relax… Now, you can look forward to it. When you have a short period of time to look great for a reunion, wedding or other special occasion – or if you really want to START taking care of yourself for the first time in a long time– what can you do? If you are a resident of Fair Oak or El Dorado Hills, or live nearby, I hope you will take the time to read this case study. Please note that some specifics have been omitted or changed to preserve patient privacy.
Patient Issue – Jane, a 67 year old woman came to me for facial acupuncture. She was most concerned about Crow's feet around her eyes, slightly sagging skin, and a large discoloration on her cheek.
Challenges to Patient – Jane had not taken into account her other health issues that were affecting her face. She had arthritis in her knees that made walking very painful. She had a very bad "sweet tooth" and she did not understand that sugar breaks down collagen that supports the skin and keeps it supple. She was overweight and had digestive problems.
In our first meeting I explained that the skin is a reflection of our overall health. The Constitutional Facial Rejuvenation was far more than just facial acupuncture. I treat the whole body which is reflected on the face. When digestion is improved the skin glows again. Relieving pain relaxes the muscle of the face. Improving diet help rebuild the underlayment of the skin improving the tone and texture. I also explained that the products I use in conjunction with facial acupuncture help remove waste from the skin and reduce age spots.
Desired Outcome – Jane wanted quick and impressive results because she had a class reunion come up soon.
Treatment Plan – Since she wanted faster results I suggested two treatments per week. We would work on reducing the pain and inflammation in her knees. We discussed dietary changes that would not only improve her digestion they would also support beautiful skin and weight loss.
She started with the 21 Day Purification System and saw almost immediate results. Her inflammation and pain dramatically improved. She was able to move more which helped with weight loss. Her sleep improved and she woke rested and with increasing resolve to keep improving.
Outcome – At the end of only one month Jane's skin glowed, she was in much less pain, she had lost weight and felt good about herself. She felt good about going to her reunion and she came to the conclusion that even after the reunion she wanted to keep improving and continue treatment once a week for at least another month or two. The facial rejuvenation is far more than just facial acupuncture. Like in all Traditional Chinese Medicine the whole body is considered in the treatment and the results are positive.
Schedule Facial Rejuvenation
MAIN OFFICE – Los Gatos/San Jose
SATELLITE OFFICE – El Dorado Hills
CALL – 408-835-7870
Or Message Valley Acupuncture via our Contact Page
Remember to ask about our FREE Consultation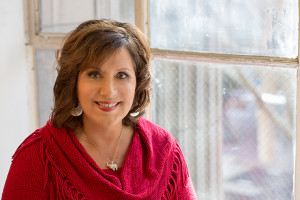 Nancy Burns, L.Ac.
By Appointment Only
Valley Acupuncture treats patients in San Jose & El Dorado Hills
Your initial consultation is free.