IBS (Irritable Bowel Syndrome) can strike just when you have your life to yourself – acupuncture can help make things better.
Many of long-time acupuncture patients have left Silicon Valley and moved to El Dorado Hills to enjoy an active retirement. Sports, travel, entertaining, and leisurely social activities were all a big draw to the area. Many have also found that along with the good life has come digestive issues! GERD, gas and bloating after eating, IBS, and gluten intolerance are just a few of the digestion-related issues that come with age.
What's Behind Irritable Bowl Syndrome?
So what brought all this on? Relaxation? Nope. It's good ole aging. That and imbalance are the primary reasons. Many of these symptoms have been present for years and not addressed. Usually people think of these as temporary problems so they ignore them. Lifestyle choices are also contributing factors.
Why is it that you used to be able to eat and drink anything and never have a problem? Pizza used to be your favorite food, now you suffer every time you eat it! The typical solution, pop an acid blocker, NOT SO MUCH! It only makes things worse in the long run. Your system becomes more and more out of balance and your problems become medically serious.
IBS and Acupuncture
So, how can I help you? Here at Valley Acupuncture, with a satellite office located in the Old Town of Fair Oaks, I look at you as a whole person not a condition. We talk about your health history, life style, and your goals. I craft your acupuncture treatments to resolve the problem and bring you back to the best health possible. I advise you on very simple changes that support what we are doing to reach your health goal. I do carry professional pharmaceutical grade, whole food supplements that help get you on the path to health if needed. My goal is to improve your digestion to a point that you do not need any medication to feel vital and healthy again.
Meds Can Make Things Worse – Really!
The reason I want you off the prescription medication is because it is actually making the condition worse. There is always a reaction to altering body chemistry. It is not always obvious but over time other processes in the body become imbalanced causing more issues needing more drugs.
A recent visit to the emergency room with my 88 year old mother for a cat bite said it all. The ER doctor came in to do the initial intake and asked her about the medications she takes. She responded "none", he proceeded to ask numerous more times in a variety of ways before he realized she really doesn't take anything. He stopped looked at her and said, "No wonder you're this age and so healthy, good for you, keep it up!"  Medications threaten longevity. That is reason enough to get off them. Your gut is where your health originates. If your digestion is working correctly you have a stronger immune system and overall vitality.
If you want to know how acupuncture can help you with Irritable Bowel Syndrome, GERD or other digestive related issues, please be in touch!
Schedule An Appointment
MAIN OFFICE – Los Gatos/San Jose
SATELLITE OFFICE – El Dorado Hills
CALL – 408-835-7870
Or Message Valley Acupuncture via our Contact Page
Remember to ask about our FREE Consultation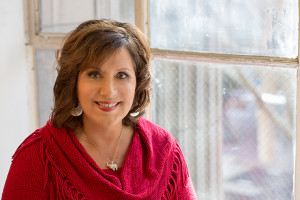 Nancy Burns, L.Ac.
By Appointment Only
Valley Acupuncture treats patients in San Jose & El Dorado Hills
Your initial consultation is free.