Oh, how surgeons like to cut. Don't get me wrong, there is a time and a place for surgery and when it's necessary, I am all for it. Far too often, however, people suffering from carpal tunnel syndrome near me in El Dorado Hills are told told that surgery is a must for effective relief. Surgery (when appropriate) is a choice that I am grateful to have access to. Just know that surgery may not be required.
The shooting pain in your arm and shoulder may keep you up at night and the discomfort during the day may make it impossible to focus on the task at hand. This can quickly lead to a state of desperation and willingness to do anything in order to make the pain stop. Before you opt for a surgical route, please consider acupuncture as a non-surgical alternative. If you live in El Dorado Hills – I am close by.
Wearing splints at night or while working during the day, cease at some point to provide any relief. The numbness and nerve pain that radiate up into the neck can be debilitating. When daily tasks like holding a cup, gripping the steering wheel or shampooing your hair becomes next to impossible please pick up the phone and call me – preferably before it gets to that point. Even if things have become unmanageable I can likely help.
With carpal tunnel syndrome, swollen and red hands and extreme fatigue due to lack of sleep can compound the issue. Carpal Tunnel Syndrome can be exacerbated by a host of other medical conditions like diabetes which can make a difficult situation even worse. If you feel like you are at the end of your rope you may wonder, "what good could acupuncture possibly do?" In truth, acupuncture can do a great deal.
What on Earth is Carpal Tunnel
Carpal Tunnel Syndrome is a result of the compression or irritation of the median nerve in the arm. The median nerve passes under the transverse carpal ligament in the wrist. Carpal tunnel syndrome is often caused by repetitive-use activities. This prolonged and repeated use can traumatize the nerve and the resulting compression of the nerve can lead to symptoms which may include: tingling, numbness, "pins and needles," a weak grip, loss of coordination, and shooting nerve pain. You may find, that the condition worsens at night. The index finger, middle fingers and the thumb in particular may be an issue.
If there is some particular action that you do repeatedly with your arm wrist and hand you are more likely to develop carpal tunnel syndrome. If you spend a great deal of time at your computer using your keyboard and mouse, regularly grasp and lift items as part of your daily work or extracurricular activities, if you garden or spend a good deal of your time doing construction work or tinkering with your car and have any of the symptoms I have mentioned, you may want to get checked out.
Golfers, bowlers and knitters to cashiers, jewelers and dentists here in El Dorado Hills and throughout the area – if you use your hands, there is risk. Diabetes, pregnancy, obesity, arthritis and even hypothyroidism can be contributing factors to carpal tunnel syndrome.
Acupuncture vs. Steroids at the NIH
In a randomized, controlled trial done by the National Institute of Health – NIH (to determine the effectiveness of acupuncture in comparison to steroid treatments in patients with mild to moderate conditions), they concluded that acupuncture was as effective as short-term low dose prednisolone – a steroid used to treat inflammation. Acupuncture was well-tolerated with minimal adverse effects. Acupuncture treatment led to better sleep, less waking at night and fewer problems with slowed nerve conduction. It was concluded that acupuncture treatment offers an alternative choice to medication and possibly surgery.
Even if surgery is the ultimate solution for a patient, acupuncture can be an effective complement and way to speed recovery and healing.
Great Outcomes with Acupuncture
Very often patients from El Dorado Hills who come to me with severe Carpal Tunnel symptoms have very positive results – even upon the first treatment. Something as simple as a 40 minute acupuncture treatment can significantly reduce redness and swelling in the hands and lead to uninterrupted sleep throughout the week in advance of a follow-up treatment. With as few as 1-3 treatments, pain may completely abate. Throughout the process, numbness and tingling and ones's ability to grip will improve. Ultimately treatment for carpal tunnel syndrome could include weekly treatment for at least a month, then bi-monthly, monthly and ultimately quarterly to maintain the progress.
Each person arrives to my office with their own health history and extenuating circumstances. The scientific research backs up the assertion that acupuncture is an effective alternative to medication and may help postpone or eliminate the need for surgery altogether. As one happy client said about their experience with acupuncture for carpal tunnel, "It didn't hurt to try and I sure am glad I did!"
If you would like to sit down and discuss your particular case, my initial consultation is free. For newcomers to Valley Acupuncture. It is important that you feel comfortable and feel that acupuncture is a good fit for you.
By Appointment
MAIN OFFICE – Los Gatos/San Jose
SATELLITE OFFICE – El Dorado Hills
CALL – 408-835-7870
Or Message Valley Acupuncture via our Contact Page
Remember to ask about our FREE Consultation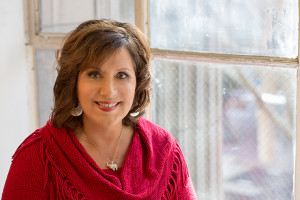 Nancy Burns, L.Ac.
By Appointment Only
Valley Acupuncture treats patients in San Jose & El Dorado Hills
Your initial consultation is free.