I have one client who has suffered with this condition for a long time and was told he needed surgery. He came to try acupuncture out of desperation. Things were pretty bad. He was not sleeping because the pain at night was so intense. He had shooting pain up his arms to his shoulders and neck and was no longer able to grasp anything tightly. There were days he could not even hold the steering wheel of his truck.
This is an active man and the carpal tunnel was having a huge impact on his ability to enjoy life. He tried wearing splints at night and said they were worthless to him. He still had numbness, tingling and nerve pain that radiated up the arm to the neck. Another patient of mine suggested he see me and he figured he had nothing to lose (his words).
The great news is… There's GREAT NEWS!
I've been treating carpal tunnel patients ever since I first started my practice. It is something for which I see frequently see patients in my Fair Oaks office.
Carpal Tunnel – A Case Study
In the spirit of protecting the privacy of patients, case studies presented on the Valley Acupuncture blog will only be as detailed as that privacy will allow. When I saw this patient, his hands were swollen and red, he was extremely fatigued from lack of sleep and he was definitely frustrated. I listened to his health history and knew he could benefit from acupuncture for more than just his carpal tunnel syndrome. He had recently lost sixty pounds. and was still losing. He suffers from diabetes, and he also made it clear he didn't want surgery if he could avoid it.
What is Carpal Tunnel Syndrome?
It is a result of the compression or irritation of the median nerve in the arm. The median nerve passes under the transverse carpal ligament in the wrist. Carpal tunnel syndrome can be caused by repetitive activities that traumatize the nerve. The compression of the nerve results in a variety of symptoms including tingling, numbness, "pins and needles" feeling, weakness of the grip, loss of coordination, and radiating nerve pain. The condition is often worse at night, especially in the index finger, middle fingers and the thumb.
Who gets Carpal Tunnel Syndrome and what happens with this case study… Read the non-surgical OUTCOME in the next post!
Schedule An Appointment
MAIN OFFICE – Los Gatos/San Jose
SATELLITE OFFICE – El Dorado Hills

CALL – 408-835-7870
Or Message Valley Acupuncture via our Contact Page
Remember to ask about our FREE Consultation
.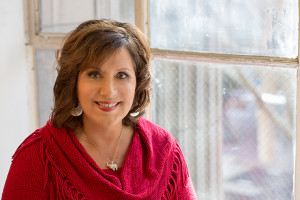 Nancy Burns, L.Ac.
By Appointment Only
Valley Acupuncture treats patients in San Jose & El Dorado Hills
Your initial consultation is free.