Mondays are a great day for acupuncture in Fair Oaks, CA – Especially when we're offering a 12 Week Special for Facial Rejuvenation!
You may have only recently learned of Valley Acupuncture's satellite office in El Dorado Hills, California. If so, you may want to know that we see acupuncture and facial rejuvenation clients  on MONDAY & TUESDAY between 9am-6pm. Facial Rejuvenation is a pleasant and relaxing experience specifically designed to turn back the hands of time – the results are remarkable.
Non-surgical, Facial Rejuvenation with Acupuncture
Whether you live in the Fair Oaks, El Dorado Hills, elsewhere in the Sacramento area, or  in the South Bay, you can reclaim the glowing, healthy skin that is your birthright. You may be surprised to learn that the key to artful aging is not all about the face. At first, the treatments address the whole body to correct and balance conditions that cause aging in the first place: poor digestion, insomnia, stress, pain, inflammation, or weaken immunity.
The next step is to deep cleanse the skin while maintaining moisture. We begin work on the face first with the State of the Art Galvanic treatments using serums that turn off the enzymes that cause aging.
Finally, we utilize the magic of Traditional Chinese Facial Acupuncture. The very finest needles are used in a treatment which stimulates muscles to lift and reduce fine lines. Your own healing energy, or Qi, improves the elasticity and texture of the skin. The result is a potent combination – you look more beautiful AND feel more vital and balanced.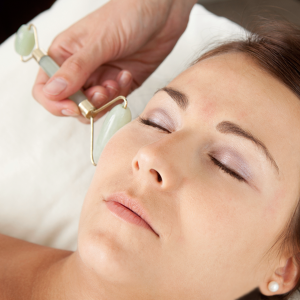 "Here's what I've noticed: the deep lines in my face have softened. Wrinkle lines are disappearing. The bags under my eyes have 'lightened' up and are less noticeable. The age spot on my face is lightening AND disappearing. My knees feel better and the swelling has decreased significantly. Nancy is knowledgeable and listens to my needs. She seems to have a solution for them all. Overall I am so pleased with my results I am continuing my treatments with her. It's a gift I give myself and one really good way I take care of myself. …I'm just vain enough to not only want the health aspect, but the beauty aspect as well." – JoyceAnne Pierce
Look Beautiful for the Holidays
Facial Rejuvenation and acupuncture treatments are available by appointment in Fair Oaks, CA on MONDAY & TUESDAY from 9am-6pm.
Valley Acupuncture in El Dorado Hills
1121 White Rock Road #206 – El Dorado Hills, CA 95762
In the Sacramento area, please Call 408 835-7870 for more details. Please tell family and friends in the Fair Oaks/El Dorado Hills area and remember to ask about the Free Initial Consultation to which newcomers are entitled.
In the San Jose area, please Call 408 835-7870 for appointments Wednesday through Saturday at our main office. Learn more about Facial Rejuvenation
Schedule an Appointment
MAIN OFFICE – Los Gatos/San Jose
SATELLITE OFFICE – El Dorado Hills
CALL – 408-835-7870
Or Message Valley Acupuncture via our Contact Page
Remember to ask about our FREE Consultation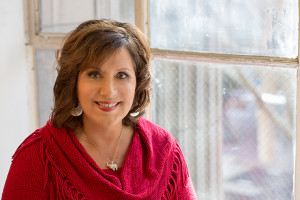 Nancy Burns, L.Ac.
By Appointment Only
Valley Acupuncture treats patients in San Jose & El Dorado Hills
Your initial consultation is free.