The Doctors had given up!  How many times have you or a friend heard that. When the medical professionals are stumped, resigned or dismissive – what can you do? If you live in or near El Dorado Hills, I hope you will take the time to read this case study. Please note that some specifics have been omitted or changed to preserve patient privacy.
A Case Study – Acupuncture Treatment
Patient Issue – Rosie was a Disability Retired Veteran who suffered with extremely low immunity, lack of energy, and various mysterious symptoms. She suspected Lyme's disease and exposure to toxins during her years of service.
Challenges to Patient – She was unable to participate and help with her grandchildren. Working was extremely challenging and she always felt terrible.
Additional Factors – Her doctors have tried everything and every test possible to get to the bottom of the problem with no luck. They dismissed her problems as "all in her head" She came to me in great despair. Literally through tears she told me how everyone had given up on her including herself.
Desired Outcome – She wanted to be able to have fun with her two grandchildren and work in the family business. She wanted to feel good again but doubted it would ever happen.
Treatment Plan – I asked her to commit to one year of weekly acupuncture treatment.  It was a big commitment and she knew her illness did not develop overnight and it was unlikely it would resolve overnight. The treatment was working with her own healing energy and was far more reasonable in cost than all the medicine, testing and co-pays she had made over the last number of years.
We slowly peeled the onion to get to the core of the problem. I altered her diet as needed and suggested lifestyle changes. Each week we discussed every change and improvement before the treatment. After the treatment she was more relaxed and hopeful. Rosie's progress was slow at times, yet there was enough positive improvement for her to continue. We both knew that she would be a different woman at the end of a year of consistent acupuncture treatment.
Outcome – The year came to an end and she is working in the family business and is caring for her grandchildren a few days a week. She has hope and a new lease on life. She still gets regular acupuncture treatments and our goal is to reduce the number of treatments to four per year as the seasons change. Basically a quarterly "tune up" to keep her functioned at her absolute best.
For An Appointment in Your Area
MAIN OFFICE – Los Gatos/San Jose
SATELLITE OFFICE – El Dorado Hills
CALL – 408-835-7870
Or Message Valley Acupuncture via our Contact Page
Remember to ask about our FREE Consultation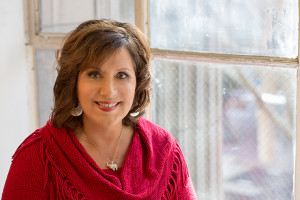 Nancy Burns, L.Ac.
By Appointment Only
Valley Acupuncture treats patients in San Jose & El Dorado Hills
Your initial consultation is free.